The Employer Led 3-check system
12 May 2021
Before hiring a migrant on the Accredited Employer Work Visa (AEWV) employers will need to: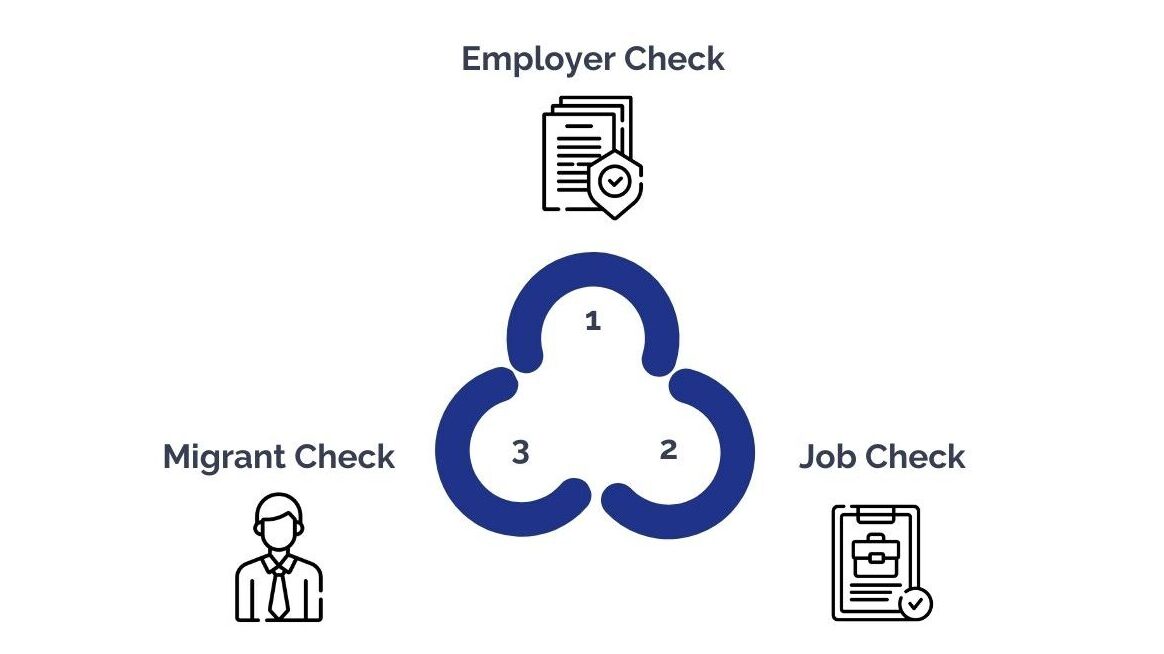 Step 1: Apply for accreditation under the new system
Employers will either apply for:
• Standard accreditation — for those who want to have up to 5 migrant workers on Accredited Employer Work Visas (AEWV) at any one time.
• High-volume accreditation — for those who want to have 6 or more migrant workers on AEWVs at any one time.
Both of the above will be granted for 12 months initially and renewed every 2 years.
All employers must meet standard accreditation criteria. It is important to note that Franchisees and Labour Hire companies will have to meet requirements additional to the above.
Franchisees must be operating in NZ for 12 months and have a history of hiring New Zealanders. Labour Hire businesses must ensure that they place their migrant employees on AEWV only with compliant businesses that have good work practices in place to monitor employment and safety conditions on site, have been contracting labour for past 12 months and demonstrate that 15% of their workforce being placed with other businesses are New Zealanders in full-time employment (at least 30 hours per week).
Franchisees and Labour Hire groups will only be granted accreditation for 12 months at a time, which has to be renewed annually.
Currently, Accredited employers will need to apply to move into this new regime via a transition pathway. Further details on this are awaited.
Step 2: Job Check
The employer applies for a job check. At this stage, it is checked that:
• Employer holds accreditation and continues to meet these requirements • Genuine job offer, paid market rate and compliant with employment standards
• Labour Market Test (only required in some cases)
Further details are being worked upon and will be released by INZ in due course.
Step 3: Migrant Check
Once the employer has cleared the above 2 steps, they can invite the migrant worker to apply for the AEWV and this stage is called Migrant Check. An applicant cannot apply if not invited. At this stage, it is checked that:
• Details of the employment meet those provided in Step 2 • Applicant must be suitably qualified via experience and/or qualifications • Must meet health, character and bona fide requirements
Information on processing time frames and costs are yet to be confirmed.
Immigration simplified
Providing professional immigration advice and support for over 15 years. Aims Global is an agile team of licensed immigration advisers and experts who are skilled advocates for our clients and are always at the forefront of policy changes.
Our mission is to help our clients achieve their goals through simplifying the complex immigration process. We are experts in understanding your needs so we can fulfil your purpose, whether you're an employer, employee, student, or family.
Contact us now to find out more: https://www.aimsglobal.co.nz/contact/