What Does the 'New Work Visa' Mean for Employers?
12 May 2021
We now know that:
• The current accreditation system will close on 30th June 2021.
• INZ will begin accepting applications under the new system from late September 2021.
• The 3 check system and Accredited Employer Work Visa (AEWV) will go live on 1st November 2021.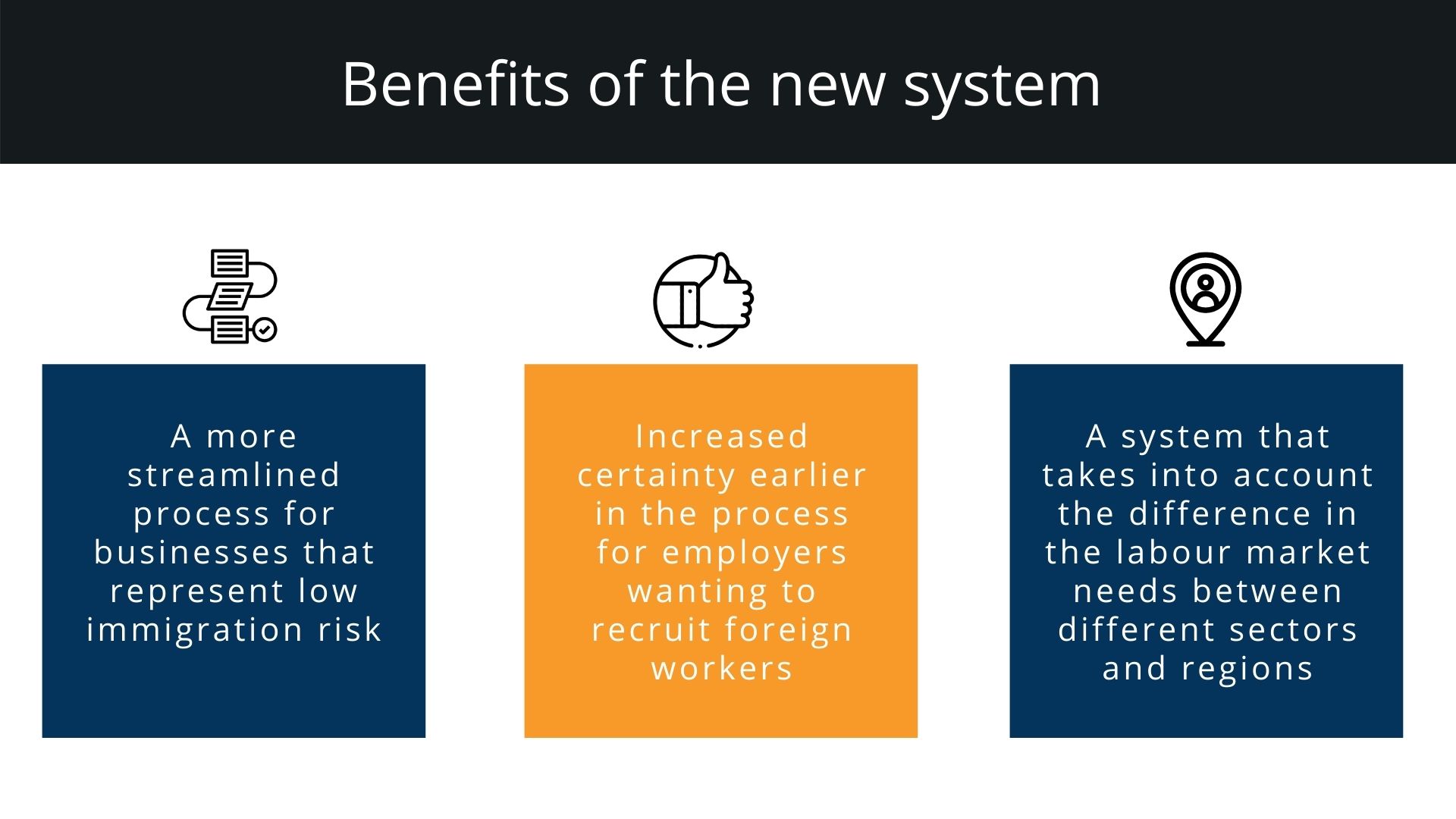 The AEWV will replace key work visa categories i.e., Essential Skills, Talent (Accredited Employer) and Long Term Skill Shortage List.
What Does This Mean for Employers?
Employers need to apply for and obtain accreditation from INZ before they start hiring migrants on AEWVs. Accreditation is only needed for supporting employment-specific visa applications. This means accreditation is not required for hiring visa holders with open work rights. This includes but is not limited, post study work visa, student visa or partnership work visa holders.
Businesses employing migrants who hold a current talent or essential skill work visa don't need to become accredited until they want to hire someone on a new work visa or until their employee's visa runs out and employer support is needed for their next visa – on or after 1st November 2021.
We also know that Labour Market Tests will be required in Auckland, Hamilton, Wellington, Christchurch and Dunedin, unless the occupation falls into one of the skill shortage lists and meets the requirement of that list.
With all this information now known, taking a last-minute approach to accreditation can be risky for a business and its continuity. Especially, since accreditation and visa processing time frames are currently unknown. Getting this timing and planning wrong could potentially create several long-lasting issues for the business and for their visa holder employees including uncertainty about further visa renewal leading to anxiety amongst employees and a possible gap in resources within the business.
The government's goal for these new policies is to combat migrant exploitation by strengthening requirements on employers. It also serves the purpose of encouraging employers to focus on ways to train and upskill New Zealanders. As a result, it is anticipated that the new system will have key benefits as it would allow businesses to employ migrants only where there are genuine skill shortages.
Don't Take Unnecessary Risks
To put all this information into perspective for employers across NZ and help plan for change effectively, we are co-hosting panel events in Auckland, Wellington and Christchurch. Panelists from INZ, RCSA, local business chambers and Aims Global will make sense of the myriad policy updates and help you understand how to navigate this new world of immigration. Secure your seats and join us for one or all of our panel discussions through the links below.
To join us in Wellington on August 10th, register here.
Immigration simplified
Providing professional immigration advice and support for over 15 years. Aims Global is an agile team of licensed immigration advisers and experts who are skilled advocates for our clients and are always at the forefront of policy changes.
Our mission is to help our clients achieve their goals through simplifying the complex immigration process. We are experts in understanding your needs so we can fulfil your purpose, whether you're an employer, employee, student, or family.
- by Ritika Singh & Arunima Dhingra

Contact us now to find out more: https://www.aimsglobal.co.nz/contact/