Impact of "First Entry Date" on NZ Border
17 March 2022
On the morning of 16th March 2022, the Prime Minister held a press conference. "Major Border Announcements" splashed across the media and set our phones abuzz with notifications. Excitement ensued!

While this conference was ongoing, Immigration New Zealand updated its website to reflect the brand new changes.
Essentially, this announcement relaxed border rules on two significant dates.
On Tuesday, 12 April 2022, 11:59pm:
NZ borders will open to:
Work and student visa holders offshore whose visa conditions are still valid
Australian citizens and PRs worldwide
5000 international students for semester 2 study
On Sunday, 01 May 2022, 11:59pm:
NZ borders will open to:
Now, you will note a big focus on offshore visa holders where the visas are still valid. This is where many will realise that their excitement was premature.
What Is a First Entry Date?
If your visa was granted while you were outside of New Zealand and there is a date next to First Entry Before (sometimes written as "you must arrive in NZ before"), you will need to enter New Zealand by this date to activate your visa. If you do not do this, your visa will expire once this date has passed, even if your visa was granted for longer.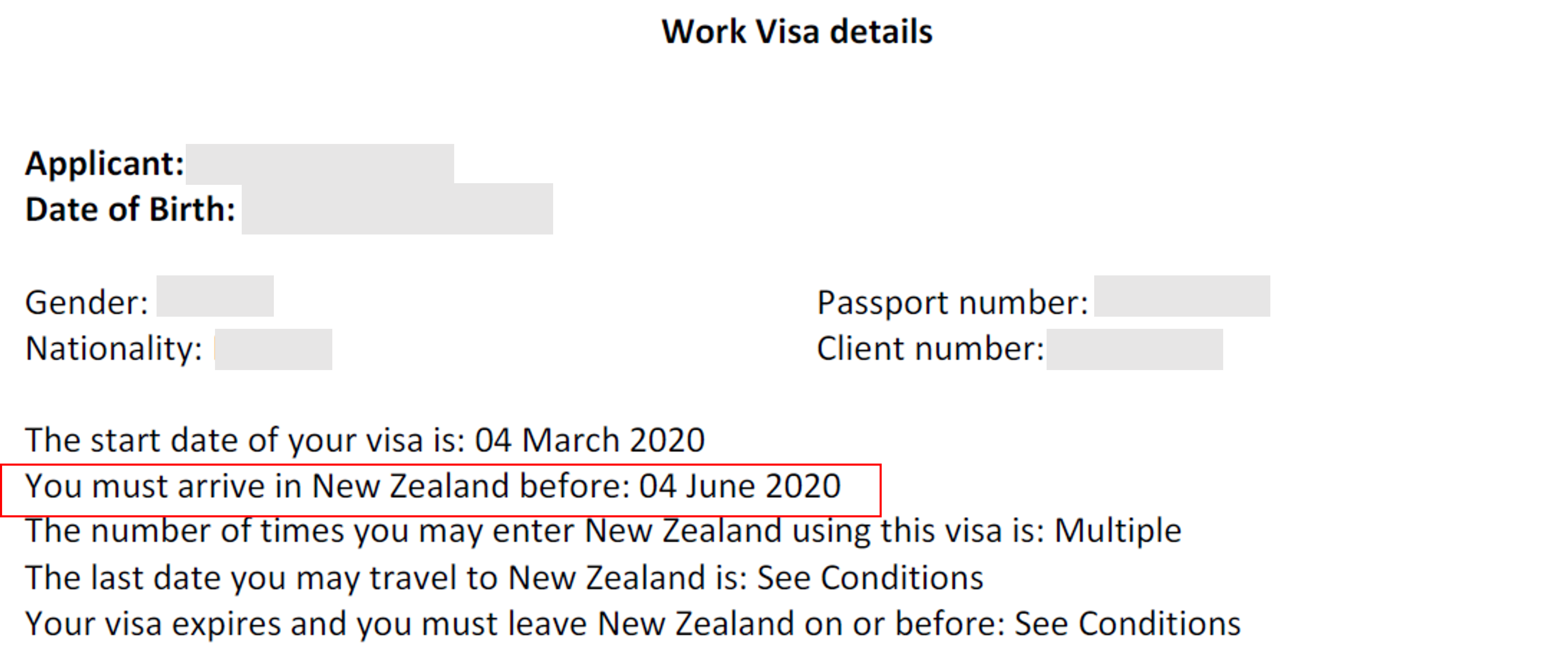 The last set of offshore visas were granted pre-pandemic (excluding the ones granted through border exemptions), prior to March 2020 which is when offshore processing was suspended. If any of these visas had a "first entry before" date, this would mean these visas would no longer be valid now, as the visa holder would not have had the opportunity to meet that particular visa condition on account of border closures. This also applies to those visa-holders whose actual visa expiry dates written would be after 12 April 2022 or 01 May 2022.

So What Does This Mean?
It means that for visa holders who did not meet their first entry dates, their visas are no longer valid and they are excluded from the border announcements made on 16th March 2022. Therefore, no relief has been offered for them just yet. The Prime Minister said the government is potentially looking to bring the other border dates forward but Cabinet has not made those decisions yet. Which means the dates for Step 4 and 5 (Step 5 is full border reopening) stands as published on the INZ website.
Obviously, if you are from a visa-waiver country - which excludes major migrant countries like South Africa, India and China - you are welcome in NZ from 01 May 2022.
We Share Your Frustrations
Aims Global has a large number of clients stuck offshore in this situation - much like many other immigration firms. The most substantive chunk of these are split families - partners of NZers who cannot meet the border exemption threshold (due to not meeting living together requirements). Their hopes and dreams to reunite with their loved ones hang solely on the government's next announcement.
We can only hope that next time, we have a more legitimate reason to be excited!